Gold Rush! 2 "box version ":
The game come along in a DVD-Case. The Game is for PC and DRM-free. See the software description page for information about the game.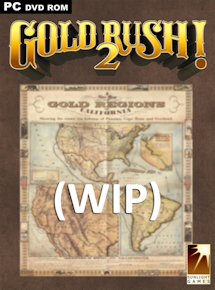 You can buy the game in the online-shop of Sunlight Games. There you can choose between a German or an English box.

The game will be shipped worldwide. Here you go to the online-shop.
Use the code "softwarefarm" to get a 5,00 € discount (for all orders larger than 10,00 €, available until June 30, 2017)